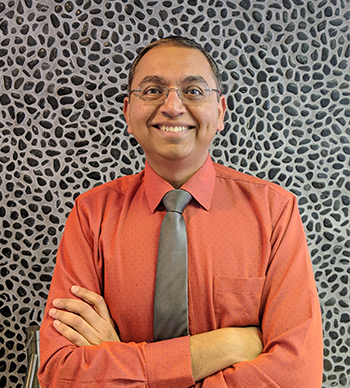 Dr. Pushpak Patel was born in Rajkot, which is on the West Coast of India. He moved to the United States in 2003. Dr. Patel and his wife Bhavisha (who is a dentist in Saugus) currently live in North Andover with their two daughters Riya and Yana.
Dr. Patel started his training in dentistry at Government Dental School in Jamnagar, India. He then worked as a general dentist for 3 years.
He then went to Goldman School of Dental Medicine at Boston University, where he received his DMD with High Honors. Following dental school, he completed his Orthodontic Residency, Certificate in Orthodontics and MS degree at The University of Detroit Mercy. In 2010 he became a Board Certified Member of the American Board of Orthodontics.
Dr. Patel takes great pride in diagnosing and treating his patients with the highest state of the art equipment and techniques available. He is very compassionate and gentle to all that meet him.
Proud member of following organizations:
American Association of Orthodontics
American Board of Orthodontics
College of Diplomates of the American Board of Orthodontics